Camp Presentations
Emma provides camp staff with psychoeducational training on effectively managing mental health while at camp (and in everyday life!) She provides evidence-based resources, appropriate and accurate language when discussing mental health, coupled with coping strategies that can be utilized by both staff and campers alike. The goal of Emma's camp training is to normalize the experience of mental health, promote resilience and coping capacity and help create a fun, connected and safe summer environment.
Pre-camp/Staff training

Psychoeducational trainings for summer camp staff to aid in evidence-based practice in caring for children and youth with diverse psychoemotional and psychosocial needs.

Interactive presentations for campers

Psychoeducational presentations for campers that offer developmentally appropriate information with regards to the aforementioned staff training.

Camp consultation as needed throughout the summer
Preferred Vendor for the Ontario Camp Association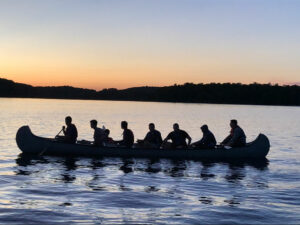 *Please note that our presentations can be tailored to best suit the needs of the requested environment. We are open to curating presentations that explore new and poignant topics!